Jakub Korous, at the Future of Coworking conference
In today's digital age, your intellectual property is not safe
"I'm surprised myself, what colour combinations we have designed so far and I got lost a little bit. Actually, Mytitle could put it in order, we could have had it in one place with the ownership record."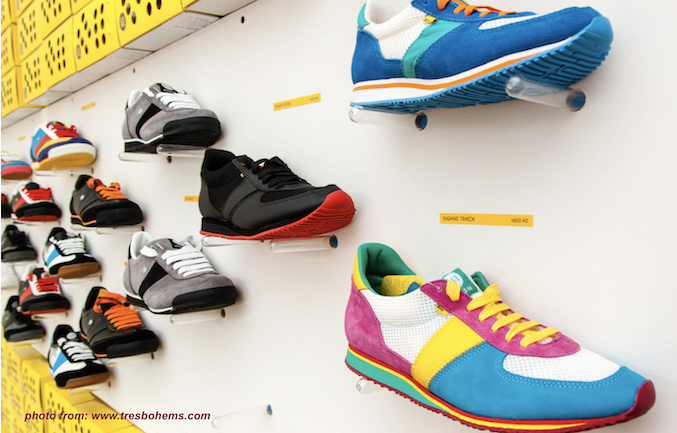 Jakub Korous and Jan Kloss are representing the creative work at Botas 66, however, the brand owner hasn't given them the space for authorship recognition. This case goes far back to when Jakub and Jan were young creatives at a high school and designed colour variations for shoes for the Botas brand. Their work progressed and the young creatives managed to expand the collections alongside opening another Botas franchise.
Thanks to their creative work and inventive colour variations the brand has become truly recognized in the fashion field. But still, the authorship of their artwork was being pushed aside by the brand owners. Today, Jakub and Jan know that having their genuine artwork authorship certified would completely change their current situation. They would not have to feel as the denied authors of shoe designs, which on the paper belong and are managed by someone else.
Drag it, drop it, protect it!
Mytitle's blockchain technology ensures that your best ideas will always be secure. From the moment you enter your intellectual property into our platform, you never again have to worry about warding off copycats. If you truly respect your creations, you'll keep them safe.
Mytitle your ideas today & stay tuned
Start with Mytitle for free and try how easy it is to get your "formated" ideas protected and covered with your own timestamp so you can finally kick off your future business. Go to our website to learn more about Mytitle, follow us on social media, and continue down the topics here on our blog. We are trying to make the topic of idea and data protection comprehensible, but do not hesitate to contact us in case you can't find the answers to your questions.