For an invention ownership protection use Mytitle
Mytitle, an online digital service, protects your work from infringement - fast and easy.
Why is Mytitle the right service to turn to when it comes to invention protection? Mytitle provides a simple online system, where you directly upload your work and in turnover generate a code that serves as a legal verification tool for proving the particular document ownership.
Jackie - interior garden designer and businesswoman
Let's take a look at Jackie. She is a florist and currently prepares for a meeting with her client. She wants to show him her design of an interior garden she has worked on for weeks. She is gonna have to show him the real thing.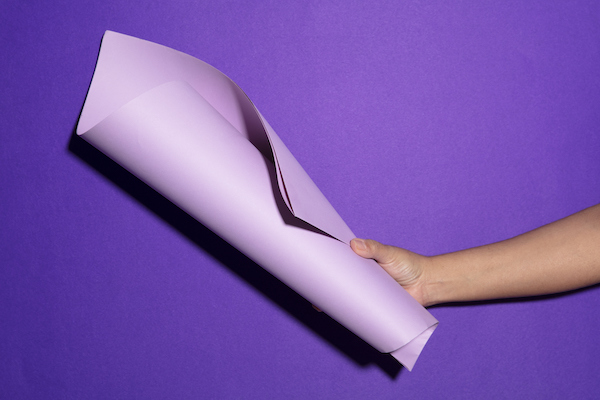 Jackie protects her work before she shares it publicly
But first, she has to make sure her design and documents are protected, just in case anyone tries to copy and abuse her work. She logs in to the Mytitle platform, uploads her work, submits her personal identification, and in few minutes she downloads her ownership certificate with the verification code.
Ownerships certificate as an evidence at a legal proceeding
The whole process takes only minutes, it is all digital and very easy. And it makes a huge difference. How? Anytime there would be a dispute over who is the author and who can profit off of a particular work, the Mytite certificate spares you most of the time, costs, and energy loss directly at a legal proceeding. It contains blockchain-based evidence of your ownership at a certain time and date. Therefore it is undeniable.
Watch a simple explainer video to learn more about Mytitle
Still not enough for you to see the benefits of this system. Go to the next video and learn more about the certification process, or sign up and explore the application for yourself. You have free credit, so go on and protect your work today.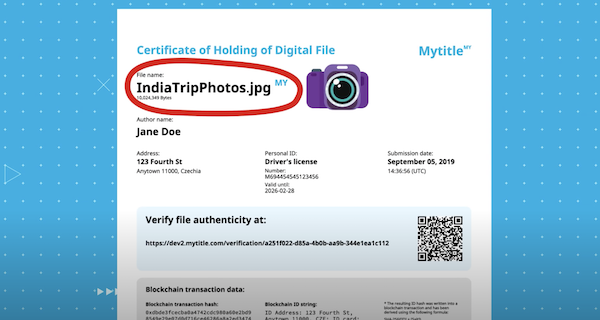 Follow us on social media & stay tuned
We are excited to share with you, that we are preparing a new interactive website. Stay tuned for the next episode with Mytitle. Learn more about the technology and about the protection of your digital data online.