Protect your business with Mytitle
Protect your business, share it with your coworkers
Apr 28, 2020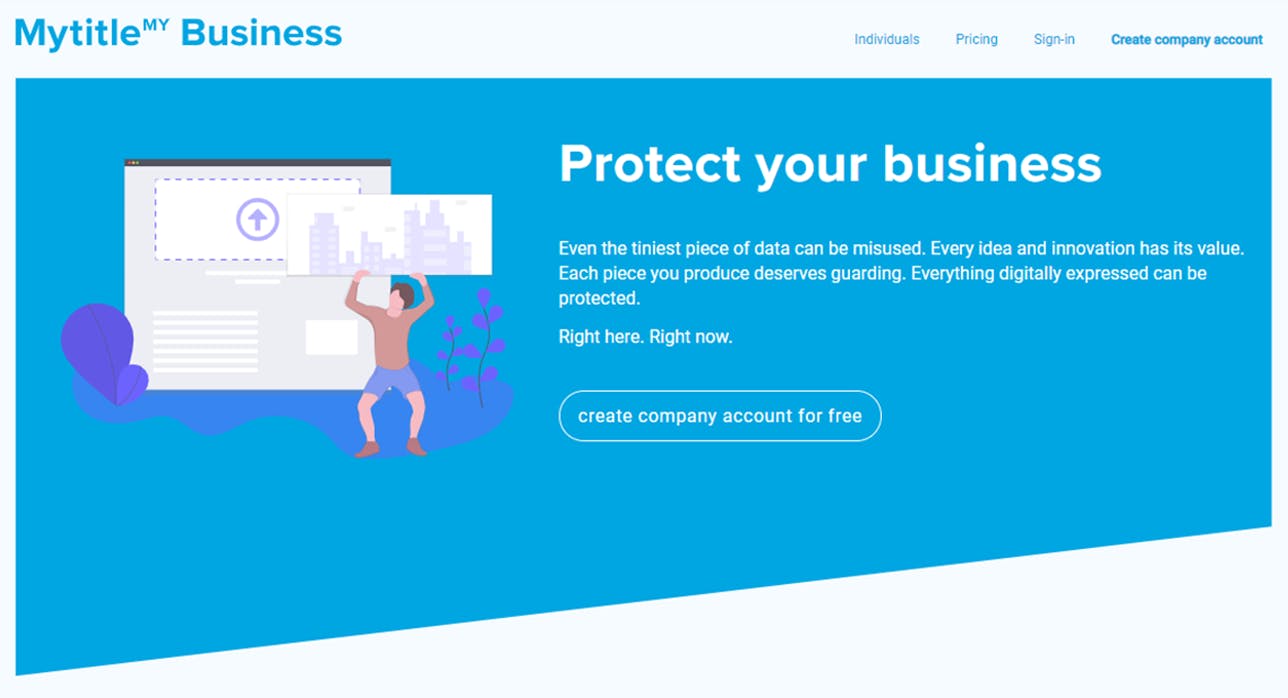 This month, we have launched our new product focused on companies.
Mytitle Business is the answer to the requirements of our corporate customers.
It's our pleasure to share the work of our developers with you.
Mytitle Business
Move your company into current technologies by creating your company account. Invite your coworkers and start sharing your intellectual property securely.
Every uploaded document or folder is submitted to the blockchain which will generate a certificate within seconds.
In your company account, you can easily make access rules of employees or create different workspaces. We can also offer you a white label edition of Mytitle Business.
Take a look at www.business.mytitle.com and contact your coworkers!
Share article to: